POLICIES
Reservations are encouraged well in advance.

A deposit of one-half the total amount is required. For a one-night stay, full payment is due with reservation. Should you find it necessary to cancel your reservation, you must do so 7 days in advance for a full refund. If a cancellation in made less than 7 days prior to your intended arrival and your room is not rebooked, you will be charged for 1/2 the room rate for EACH NIGHT NOT REBOOKED. This also applies to guests who have booked more than one night, arrive, and stay LESS THAN THE NUMBER OF DAYS THEY HAVE RESERVED. If your room is rebooked, there will be a $10 rebooking fee. There will be no exceptions, so be certain you need the rooms you ask us to hold for you.
Check-in is between 4 P.M. and 6 P.M. unless prior arrangements are made.
NO PETS
NO SMOKING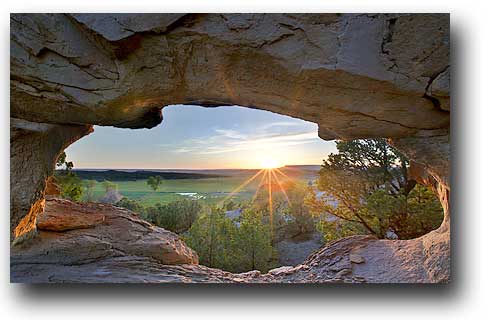 Dubbed "Suenos Arch" by Andrew Thomas, a guest from Australia, who also took the picture, this very small arch looks down over Rancho San Pablo de Garcia